When it's time to make one of the biggest financial transactions of your life, it's important to work with a company and agent with lots of experience. Over 20 years, Amy Lacy has helped hundreds of clients achieve their real estate goals. Whether you're a first-time home buyer, relocating to the area, downsizing, or selling an estate, our goal remains the same, to provide exceptional value added service every step of the way.
Our goals are always 100% aligned with yours. We strive to obtain you top dollar for your home when selling, and work to find you the best possible home at the best possible price when buying. We purposely have put together a small team that is client focused. That means everyone on our team works for you during your transaction. You primary point of contact is always Amy, she is 100% involved in your transaction the whole way through. Compare that to some mega teams where the primary agent(s) sign you up, but then assign your transaction to junior agents or assembly line team members.
The Lacy Group...
A market leader. Over 100 million dollars in closed sales. Hundreds of happy clients!
Truly a professional, full service team with personalized service. 'We do real estate RIGHT'.
Extensive experience with all types of transactions..First Time Buyers, Relocations, Investors, Forever Home Searchers & more.
Downsizing Experts with a special focus on Seniors who may require a bit more help along the way.
Unrivaled market knowledge. We've sold it all and can help you make smart neighborhood and home choices.
The best home marketing in town. (Ask for examples and compare!)
Impeccable reputation. See our reviews here or on Zillow.
Serving:

Wilmington, North Wilmington, Hockessin, Greenville, Newark, Bear, Middletown, Claymont, Bellefonte, Glen Mills, Chadds Ford, Landenberg, Pike Creek, Kennett Square, Garnet Valley.

Call or email Amy & Team today! 302-803-4663 or alacy@psre.com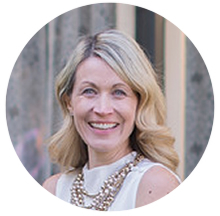 Amy Lacy

Living & working in North Wilmington, Amy has been a fixture of Delaware and nearby Pennsylvania real estate for the past 20 years. After graduating from UD, Amy began her real estate career as an appraiser before transitioning into residential sales. She has an unrivaled knowledge of the the local real estate market and hundreds of happy clients. Amy prides herself on listening to what's most important and unique to each individual client, and she has the experience, knowledge & networks to help you find the perfect house or sell your home in a timely manner and for top dollar.
Amy has deep DE roots and loves everything housing, she & her husband have lived in many different areas including: Trolley Square, The Highlands, Hockessin, and North Wilmington. In addition to real estate sales, Amy is a seasoned real estate investor with many renovations and rentals under her belt.
When not working with clients, Amy spends time with her two boys- volunteering at their school events, traveling, running and most recently kickboxing.
Call her today and see for yourself why Amy has been a top selling agent in our area for years!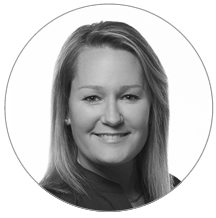 Cheryl Skurla
Cheryl Is a full-time Realtor with The Lacy Real Estate Group. She is originally from Simsbury, CT. but has been enjoying all Delaware has to offer since her move to Hockessin in 1993. Cheryl's strong commitment to customer satisfaction combined with her market knowledge, innovative marketing techniques, and attention to detail has helped put The Lacy Group consistently at the top of the marketplace. It is of utmost importance to Cheryl and the entire group to help our clients reach their real estate goals with a professional caring attitude, concern, and outstanding service. The Lacy Group is proud to go above and beyond the industry norm, wowing our clients throughout the transaction. Contact Cheryl for a consultation to help you meet your real estate goals and to learn about our innovative marketing plan that sets The Lacy Group apart from the competition. It is our goal to exceed your expectations as well as continue a lifetime of consultation for our clients! cskurla@psre.com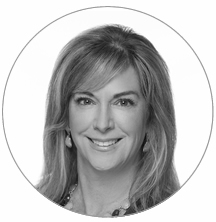 Cheryl Macey

Cheryl Macey is a full-time realtor licensed in Delaware and Pennsylvania. Previously a finance professional with DuPont, her business experience has proven to be an asset in navigating her clients through the real estate transaction. Skilled at negotiating and adding value to the process she consistently earns top reviews from her clients. She is a member of The Lacy Group, a top producing team with over 19 years of experience in the real estate business. Cheryl is excited to expand on her real estate success utilizing progressive marketing tools and social media outlets.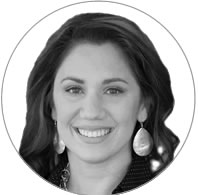 Tricia Confalone
Tricia has been in the real estate world for over 5 years. Her love of homes started at a young age, when her parents would take the family through Open Houses on weekends. Originally from Wilmington and a product of the Brandywine School District, she is well versed in what this area has to offer. Tricia uses this knowledge in conjunction with her Masters in Counseling to help her clients feel heard and understood. It is because of this client-centered mindset that she has received such high reviews. When she isn't working, she is busy with her other passion - Delaware Humane Association. She herself has 3 rescue animals, and loves to give back and encourage others to adopt. Tricia is proud of her work with The Lacy Group and their dedication to both their clients and the community.
Gregg Powalski
Gregg is our full time marketing manager. He believes that to sell your house for top dollar, it's all about preparation and presentation. You only have one chance to make a first impression when listing, so that impression should wow potential buyers from the get go. He'll make sure your home has the best possible marketing when listing. From professional photos, videos, aerial shots, walkthru tours, and professional brochures....all this is vitally important to helping your house stand out from the crowd. Ask to see examples of our marketing, the difference between us and the rest really is striking!
Our partners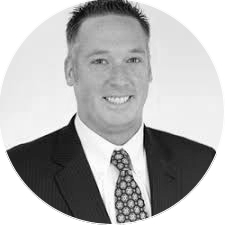 Patrick Brunner
V.P of Residential Lending
Draper & Kramer Mortgage Corp.
The first step to purchasing a new home is to talk with a qualified lender to help you access how much home you can afford. Reach out to Pat, he'll be happy to help. (302) 654-8381